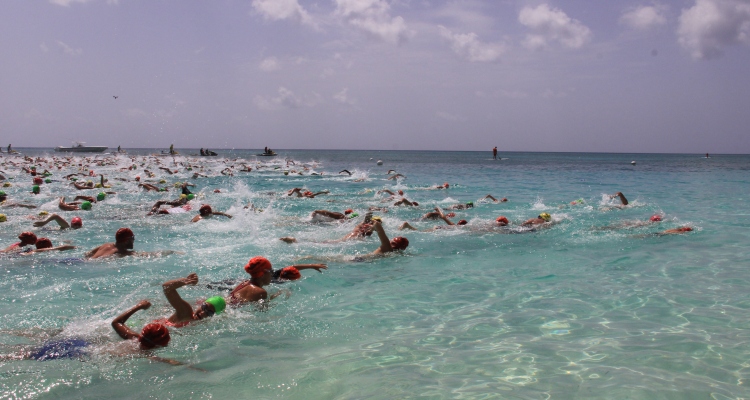 Please click here for full results of last weekend's events
Congratulations to all of those fabulous swimmers who participated – especially to those UANA federation swimmers who represented the United States, Canada, Peru, Cayman, Brazil, Bolivia – you were all awesome. But, I bet that no two other swimmers are as happy with this weekend's results than Mr. Jordan Wilimovsky (USA) and Mrs. Ashley Twichell(USA), who both broke the long standing male & female course records for the Flowers One Mile Sea Swim of 16:52 (Men's event record – Joey Pedraza); and 17:47 (Women's event record – Eva Fabian) with an astonishing time of 16:22 (Jordan) and 17:41(Ashley). For their superb performance, they have each won US$5,000, compliments of the Flowers Group and the Flowers Sea Swims.
We hope that everyone had fun, and that all of those who were new to Cayman and our event had a great experience. And to all the return participants, we hope you were able to beat your previous times.
We will be sending out a survey to all participants to get their feedback on the events in a short while – do keep an eye out for that and help us make these events even better.
Thank you for your support, and we look forward to seeing you all again next year.